Fundraisers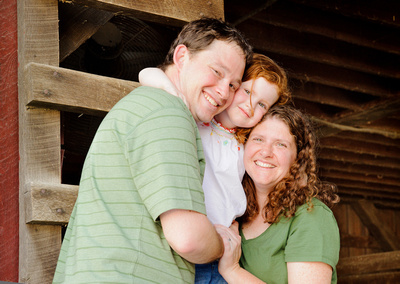 We support and partner with organizations that empower children. Our photo fundraisers are central to our work; they connect us to communities and people working to impact kids' lives and change the world, and they contribute directly to the financial goals of these same groups. All change begins with something small, one person, one photo, one dollar. This is our part.
Since 2006, we have cumulatively raised $22,000 dollars for local child-focused community groups. We partner with these groups to create beautiful portraits of children and their families and donate a percentage of our proceeds back to the organization. A magnificent pairing--providing fantastic photography while making a difference in our community. We love it!
If you are interested in partnering with us to do a photo fundraiser, please contact Jessica at

[email protected]

or call her at 703-860-2222.
Why Participate:
Portrait Playtime photo fundraisers are a wonderful way to offer your families a unique opportunity to work with a professional photographer to create lasting memories. We find that photography fundraisers are a great way to strengthen the bond between an schools or other community groups and the families by providing a high-quality, wonderful photographic experience for the whole family. It's great--families get to support the school by buying something they already need--and the school benefits by raising funds to support the important work they are doing on behalf of the families. Plus the host is providing a service to parents by carefully vetting the photographer and providing a central place for photo shoots and follow up meetings with the photographer. We find busy parents are so relieved to have this checked of their mental "to-do" list, they sign-up quickly and are thrilled with the results.
How it works:
Pre-Photography Session
Host school publicizes fundraiser

Portrait Playtime provides form e-mail, posters, and postcard invitations that could be mailed out to families.

Either the host organization or Portrait Playtime provides registration process (online, via e-mail, or on-site.) We customize this for each fundraiser.
Photography Session
1-4 days of photo sessions at school, park near by or in a family's home.

Sessions can include studio & outdoor shoots.

Photo sessions range from 20-45 minutes.

Schedule 4 to 20 in one day - dependent upon chosen length of photo session.

Dependent on availability, we are happy to work with drop-in families who did not register or schedule private sessions for families who can not make the scheduled days.
Post-Photography Sessions
Portrait Playtime meets with each family for image review & ordering at host organization.

Post-photography sessions are held at the school, 1-2 weeks after the photography session during evening weekday hours or weekends.
The Funds
Portrait Playtime donates 50-80 percent of the sitting fee to the partnering school or organization .

Portrait Playtime donates an additional 15% of proceeds earned from the sale of artwork from the photo sessions.

Past Photo Fundraiser Partner
La Leche League

Discovery Woods Learning Cooperative

Vienna Volunteer Fire Department

Falls Church Homeless Shelter

Project Hope/Fabragen

SParc

Montessori School of Alexandria

Vienna Baptist Children's Center

Hidden Oaks Nature Center

Birth Option Alliance

Susan G. Kolmen Walk for the Cure

Potomac Crescent Waldorf School